Financing
Providing finance for your business is a key part of our business activity

A trusted funding partner for property development and investment.
Rewarding your energy efficient property purchases, with a preferential interest rate
Asset finance and Green Vehicle Finance

Solutions for the acquisition of a wide range of assets, including green vehicle finance, for the move to sustainable motoring.
Bonds, guarantees and standby letters of credit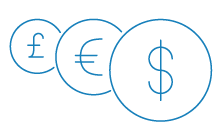 Solutions to help you to trade securely and cost efficiently.
Become a customer
Find out more about becoming a Handelsbanken customer or call 0800 470 8000 to speak to our Customer Connect team.
Become a customer
Already a customer
To know more, please speak to your account manager at your local branch.
Find your branch