Keeping yourself safe
We want to make sure your accounts and information stay secure
Smart tips for online safety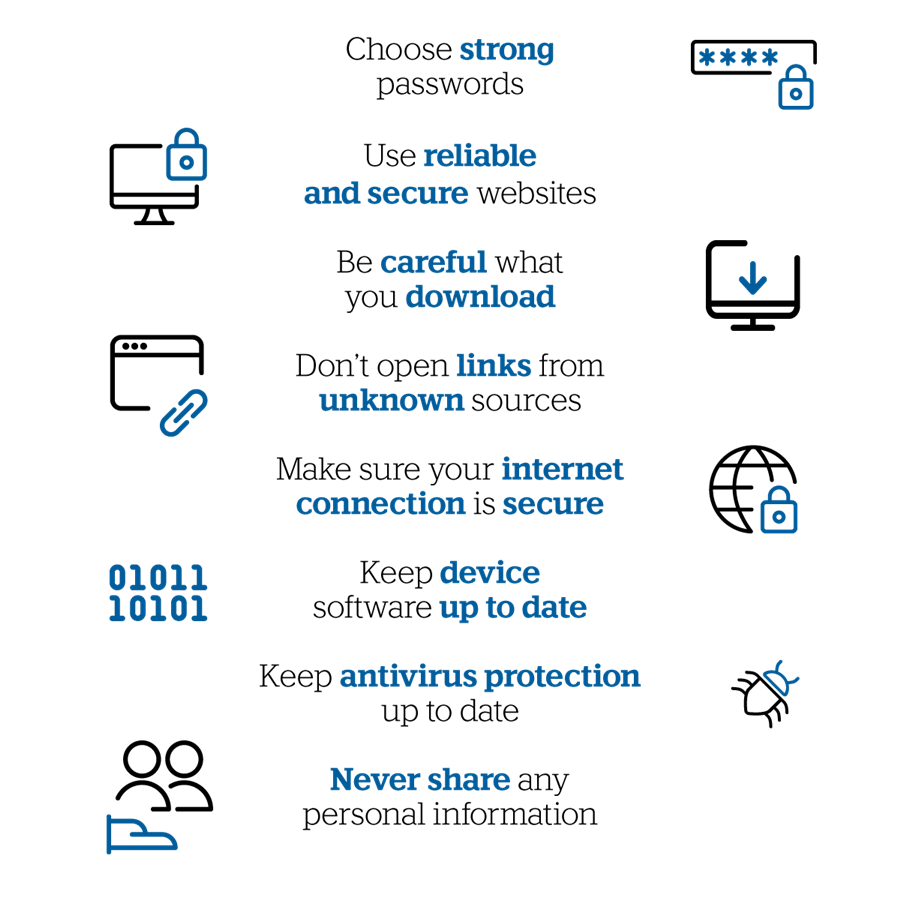 Be aware and protect yourself
Always use an updated antivirus program.
Don't open links and attachments you receive via email or text if you don't know what they contain
Check the email address of the sender is exactly right.
Don't reply to messages if the sender is unknown.
If the login page to Handelsbanken Online Banking looks different, it could be a sign that your computer has been attacked: please contact your branch immediately.
Don't modify the operating system on your mobile device.
Knowing how fraudsters work is one of the best ways to protect yourself. You'll find organisations here who are dedicated to fighting fraud and podcasts from our very own fraud experts, to help to stay one step ahead of scams.