Help with logging in
Troubleshooting BankID, log on cards and other possible issues

Videos: how to log in
The following videos show the steps you need to follow to log in, either with the cable or without the cable, for both Individual Online Banking and Corporate Online Banking.
When do I need BankID?
You only need BankId when using card reader with cable. This is required for setting up Digital ID and the Individual and Corporate Online Banking apps.
For all other online banking requirements you can log in without using your card reader and cable. This process does not require BankID.
Troubleshooting BankID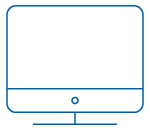 Before you can log in to the card reader with the cable, you will have to install the BankID software and the driver for the card reader. To install the software, please visit one of the links below:
Software for Windows
Software for Mac
If the BankID application is already installed on your computer and you are still experiencing difficulties, follow the steps below:
1. Check the card reader
Unplug the cable from the card reader. Connect the card reader again and check the number of rectangles shown in the card reader display. See below for what to do in each case:
2. Try a different browser
Technical support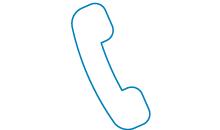 If you are experiencing technical difficulties and need to speak to someone in our Customer Support Team please call us on:
0800 470 8000 from the UK
or +44 20 7578 8247 from outside the UK