Awards and recognition
Our ongoing success
The awards and recognition that we have received highlight the success of our decentralised model and customer-focused approach.
Ranked top for customer satisfaction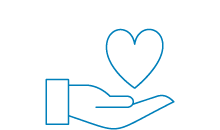 Our success rests on strong relationships with satisfied customers, and we continuously strive to improve the products and services we offer. That's why we are delighted to have been rated top for satisfaction 15 years running in an independent satisfaction survey for personal and business banking customers (EPSI Rating Group, 2009-2023). We have also been named as the most recommended provider for relationship / account management for SMEs by the Competition and Markets Authority's Independent Service Quality Survey (August 2023).
Number one for satisfaction
View Independent Service Quality Survey results
2022 WealthBriefing Awards

The Telegraph Business Club - Handelsbanken film
On 24 February 2020, The Telegraph's Business Club Opens in a new window published a film on Handelsbanken. The Telegraph's Business Club aims to inform and offer interesting business insights to SMEs. The film explores Handelsbanken's decentralised business model and long-term sustainable values.
Humane Capital: Handelsbanken case study
Our Chief Communications Officer, Pernille Sahl Taylor, speaks to one of the world's leading HR thinkers and Professor of Business and Management at the University of Westminster, Vlatka Hlupic, about why Handelsbanken features as a case study in her latest book, Humane Capital.
Europe's safest commercial bank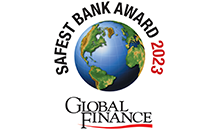 We're proud to have been recognised as Europe's safest commercial bank, in Global Finance magazine's ranking of the World's Safest Banks 2023.