Investor relations
Investor information about Handelsbanken plc and our Swedish parent company, Svenska Handelsbanken AB (publ.)
Financial information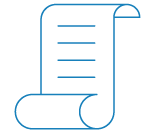 Annual Report and Financial Statements 2020
Selected highlights of the full Annual Report 2020 for Handelsbanken plc
Funding and liquidity risk
Handelsbanken plc has a low tolerance of liquidity risks and works actively to minimise them. The aim is to have good access to liquidity and a considerable capacity to meet customers' funding needs, even in difficult times. This is achieved by maintaining a broad matching of incoming and outgoing cash flows over time and by maintaining large liquidity reserves of high quality.
For more information, visit pages 49-50 of the 2020 Annual Report.
Capital management
Handelsbanken plc aims to be well capitalised in relation to its risks at all times, and to fulfil the capital adequacy requirements established by supervisory authorities, including in situations of financial stress. This is part of the Bank's strategy to have a business model that is independent of changes in the business cycle. The Bank's capital ratios improved further in 2020 and remain well above regulatory requirements.
For more information, visit pages 52-55 of the 2020 Annual Report.
Financial statements
Despite the clear challenges faced throughout the year, we were able to demonstrate resilience and a strong performance, allowing us to fully support our customers' financial requirements through this turbulent period. The results for 2020 contribute towards the continued successful development of Handelsbanken plc's operations, enabling us to continue investing in order to further capitalise on new opportunities in the marketplace.
The full 2020 financial statements for Handelsbanken plc can be found on pages 61-102 of the 2020 Annual Report.
Credit ratings
Handelsbanken plc's credit ratings by leading independent rating agencies
Our low-risk banking approach, long-term focus and financial strength are reflected in the credit ratings issued by the major international ratings agencies. Our ratings have been consistently strong and stable, and Handelsbanken is considered to be one of the safest banks in the world (Global Finance magazine, 2020).
Group investor relations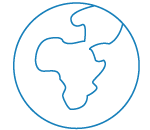 Information about financial performance, shares and investor events for our parent company, Svenska Handelsbanken AB (publ.).