How to log in to Individual Online Banking
You can log in using your log-on card and card reader, either with the cable or without the cable. These videos illustrate the steps that you will need to follow using card reader for both methods.
Log in using the QR reader
Log in using the Digital ID app
Select 'Digital ID' when you are on the log-in page, enter your Personal ID, open the Digital ID app on your smartphone and align your phone to scan the QR code displayed on screen, then enter your passcode. You will now be logged in.
Log in using card reader without cable
Log in using card reader with cable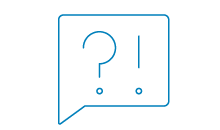 If you are experiencing difficulties with logging in please visit the link below for more information.