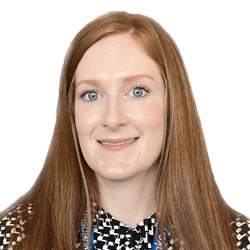 Why did you join Handelsbanken?
I joined Handelsbanken because I was looking for a new challenge – I was happy in my previous role but I'd been doing it for about four years and I felt it was time for a change. I'd never actually heard of Handelsbanken before but the role caught my eye on LinkedIn and I thought it seemed interesting. It was similar to what I had been doing previously, so I felt I could use that experience to make the role a success. It also offered me something new, in that it was focussed on Corporate Digital channels and my background in digital had previously been on the personal side. When I researched the Bank a bit more, I really liked the sound of it – it seemed like a great place to work and I felt the company's values and goals aligned to my own.
What does being a 'Handelsbanker' mean to you?
To me, being a 'Handelsbanker' means always keeping the customer at the heart of what I do. It also means treating colleagues with respect and working closely together with colleagues from different parts of the organisation to help the Bank achieve their overall goals.