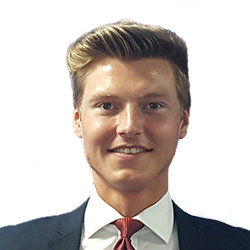 Why did you join Handelsbanken?
I had just finished a Graduate Scheme in London for a large, centralised American company and it really wasn't for me. I couldn't make any decisions, wasn't empowered and felt like a cog in a wheel. I had heard about Handelsbanken through friends and family and the way they worked really interested me. I did Economics at university and was always interested in business so I decided to apply for the summer internship. I spent two months in the Manchester Spinningfields branch and loved it so was delighted to apply for a full-time job when the opportunity arose.
What does being a 'Handelsbanker' mean to you?
Simply being trusted to make the right decisions for our customers. The Bank gives its employees the platform and relevant training and qualifications to become a trusted advisor to their customers.