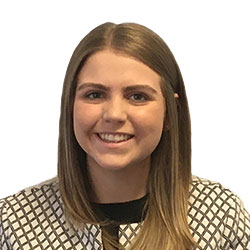 Why did you choose Handelsbanken for your internship?
I was keen to continue studying after my A-levels but was unsure whether university was the right path for me. Handelsbanken's internship programme appealed to me as I would receive valuable on-the-job training and gain a useful insight into the banking industry. There was always support on hand to listen, and offer guidance, on how best I could progress my career and develop within the Bank.
Since transitioning from the internship to full time employment I finished CareerPlus, Handelsbanken's professional development programme, which allowed me to complete the Chartered Banker Certificate, and a Senior Financial Services Customer Advisor apprenticeship. The internship helped me to decide that I wanted to pursue a career in banking and I am excited for what the future holds.